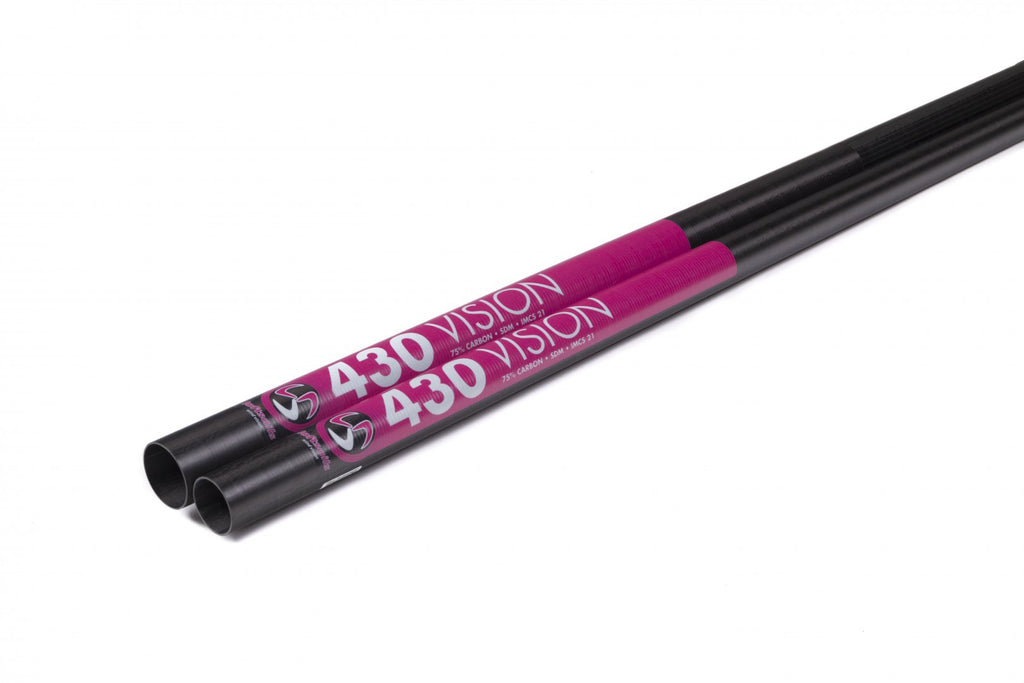 Loft Sails
Loft Vision II C75 SDM Mast - 460
If you need more information about product or delivery, feel free to contact us.
---
Loftsails Vision 75% carbon range deliver highend response and reaction for performance freeriders, freerace and wavesailing use in a durable pre-preg construction package that's tough and strong for either camber wear or punishment in the surf.

Loftsails reliable, precision manufacturing methods ensure consistent quality that reduces production variance tolerance considerably so that the intended behavior of the masts is assured.
Windsurf Mast Specifications
| Constant Curve - Legacy | Carbon Fiber | Finishing | Base % | Top % | Stiffness IMCS | Weight +/- 6% |
| --- | --- | --- | --- | --- | --- | --- |
| Vision II C75 SDM 400 With Mastbag | T700 & T800 | Standard Matte | 64 % | 76 % | 19 | 1.435 kg |
| Vision II C75 SDM 430 With Mastbag | T700 & T800 | Standard Matte | 64 % | 76 % | 21 | 1.69 kg |
| Vision II C75 SDM 460 With Mastbag | T700 & T800 | Standard Matte | 64 % | 76 % | 25 | 1.995 kg |
| Vision II C75 SDM 490 With Mastbag | T700 & T800 | Standard Matte | 64 % | 76 % | 29 | 2.07 kg |
| Vision II C75 SDM 520 With Mastbag | T700 & T800 | Standard Matte | 64 % | 76 % | 33 | 2.6 kg |
---
Share this Product
---
More from this collection