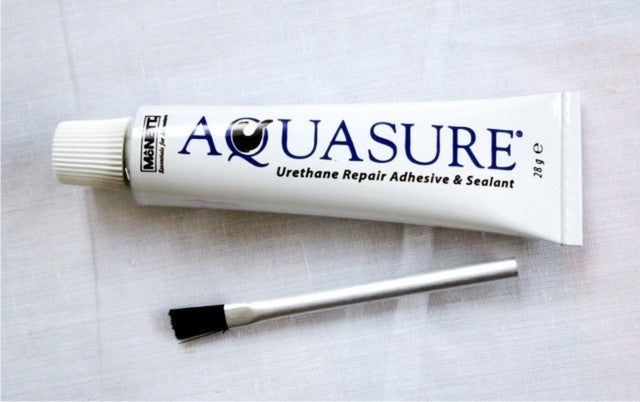 Kite Repair
AQUASURE Kite Repair PU Glue
If you need more information about product or delivery, feel free to contact us.
---
Aquasure is one of the best urethane based glues available on the market. Resistant and flexible will allow you to make strong and durable repairs on your kite's bladders, valves, canopy, dacron frames, windsurf and other sails.
Flexible urethane formula waterproofs, seals and protects against abrasion. Hundreds of watersports and household uses. Once cured, it's permanent. The repair will generally last the life of the item.
Key Benefits
+ fast drying (your gear will be fixed overnight!)
+ extreme strength
+ heat – cold & humidity resistant
+ elastic (will breathe with fabrics)
+ clear
+ UV stable
+ no smell after fully cured
---
Share this Product
---
More from this collection