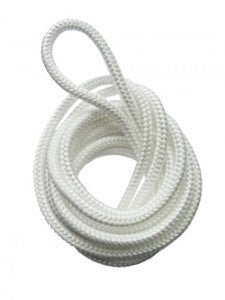 Windsurfing, Kitesurfing and Stand Up Paddle Singapore
Formuline Line 3.8mm Downhaul Ropes (White)
If you need more information about product or delivery, feel free to contact us.
---
Marlow's 

WHITE Formuline 3.8mm = the Performance and choice of Downhaul Rope for all windsurfers: Sold in meters at $9 per metre. Free Non-Tracking Local Mail within Singapore or Registered Local SingPost Courier Add $3.50
| | | | | | | |
| --- | --- | --- | --- | --- | --- | --- |
| Average Break load (kg) | 619 | | | | | |
BENEFITS
Lightweight, reduces the weight of the rig.
High strength – will easily take the strain and power of modern rigs
Durable - Abrasion resistant Dyneema does not easily wear out on cleats and cringles
Very low stretch - keeps the rig perfectly set
High performance rope for windsurfers.

We highly recommend using everybody this incredible rope for the downhaul and outhaul of your windsurfing sail. Forget your ordinary rope!

Formuline lasts much longer. Actually it's almost impossible to break, as this rope has up to 3 times the breaking strength of ordinary rope. Once you start using this rope you will find there is almost no wear out – Formuline stays as good as new for many sessions.

Thanks to incorporated advanced slip characteristics, Formuline reduces the effort required to downhaul even a big sail. This rope is a choice of all professional windsurfing competitors no matter if they rig a 12.5 m2 Formula sail or 4.2 m2 wave . The down hauling goes simply much easier than with any other rope.
---
Share this Product
---
More from this collection